Meet Our Contributors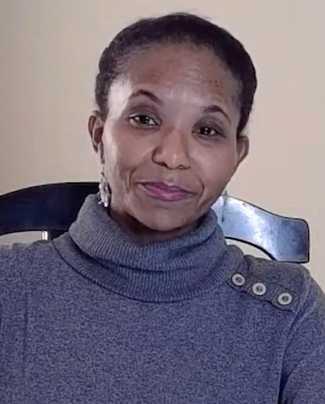 Montessa (patient)
Montessa was diagnosed with small cell lung cancer (SCLC) when she was 28 years old and began treatment. More than 14 years later, she shows no evidence of disease and works closely with her survivorship team, getting follow-up scans twice a year. In addition to her work as a special education teacher, Montessa is a strong advocate for other patients living with SCLC. Once she learned how to use her voice to shape the direction of her care, she committed to empowering others to do the same. She advises other patients to stay informed and connect with people who will understand what they're going through, saying, "Find the people who want to support you and your growth."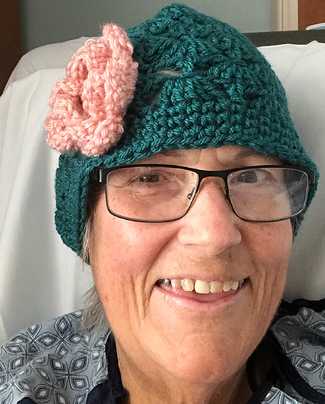 Kim (patient)
When Kim first learned she had SCLC, she didn't understand much about the condition. Despite the initial shock of her diagnosis, she dug in and began learning more about her options as she started her treatment journey. At every step of the way, Kim worked hard to maintain a positive attitude and leaned on her sisters when she needed support. Her advice to other patients is to be open and honest about their condition with loved ones and build a support system to help during challenging times. Above all, she recommends keeping a positive attitude, adding, "If you can say 'I feel good today,' you will feel good." In May 2021, Kim passed away peacefully in the loving care of her sister Jody and brother-in-law. After a courageous five-year fight with small cell lung cancer, Kim and her family decided it was time to stop treatment. Jody shared some reflections in memory of Kim: "I think it is important for people to know that right up to the very end, Kimmy had that wonderful, positive attitude. She was so happy to share her story through Nothing Small About It, and she had so much hope that her advice would help others." The entire Nothing Small About It community is grateful to Kim and her family, for the gift they gave by sharing her remarkable story of strength and patience, and her dedication to helping others living with small cell lung cancer find the support they need.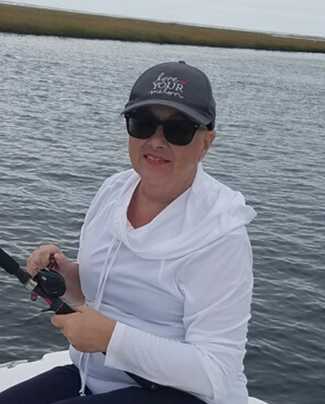 Annette (patient)
Annette, a wife, mother and grandmother, had already survived two bouts with breast cancer before being diagnosed with SCLC. Despite her previous experience, the SCLC diagnosis came as a shock to Annette and her family, as Annette – who never smoked before – had been under the impression that SCLC was a disease that was more prevalent in people who smoked. Annette worked closely with her doctor and care team to discuss the potential side effects and benefits surrounding each decision throughout her treatment journey. Together, they had long talks about her goals for treatment and prepared for a variety of possible scenarios, which helped her manage the emotional toll of the disease. Today, Annette advises other patients to find a doctor they feel comfortable having open and honest conversations with and one who will listen to their concerns. "I needed to know that there was someone there when I had questions about how I was feeling, about how my body was reacting," she said. "I needed to know that I had a doctor who was going to give me positive reinforcement."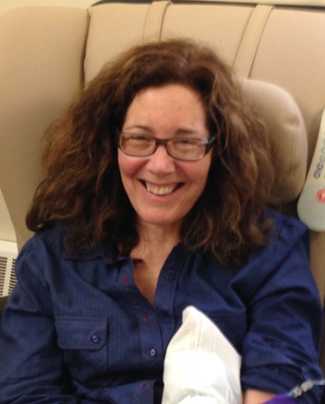 Nina (patient)
Nina was working as an art therapist in private practice at the time she was diagnosed with SCLC. Despite the shock of her initial diagnosis, she managed to remain very calm and methodical as she explored her treatment options and worked closely with her doctor to determine which steps were right for her. Throughout her treatment journey, Nina says she went into "major survival mode," with a goal to maintain the best quality of life for as long as she possibly could. She says the experience helped her move past the insecurities she used to feel as an artist and feel more comfortable taking risks with her work. "It lit a fire under me, and I started doing a lot of the things that I always wanted to do," she said. "I was able to suddenly stop putting myself down as an artist and really enjoy what I did and put it out there."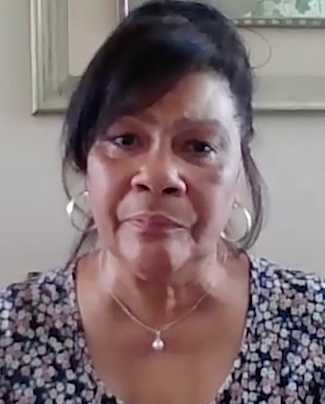 Mari (patient)
Mari is 65 and lives currently in Chicago with her sister, who she considers her support system. She moved to the US when she was four from Cuba and lived in Miami for many years. Mari was diagnosed with SCLC with brain metastasis in 2017, began treatment two weeks later. She completed treatment in July 2018 and has had no additional therapy. Since her diagnosis, her motto is "live to win" and feels that being bilingual helped her to connect with her provider to understand crucial information about her care.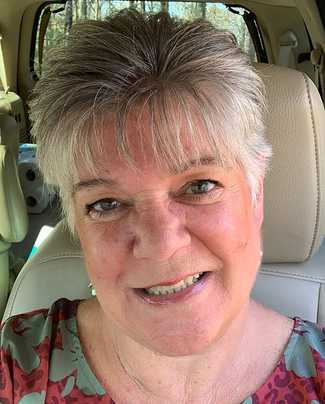 Jody (caregiver)
When her sister Kim was diagnosed with SCLC, Jody stepped in as the primary caregiver and took over new responsibilities, in addition to caring for her own family. While Jody often helped with household cleaning, laundry and medical paperwork, she found it was equally important to be a shoulder to lean on for emotional support. Even though balancing the demands of caregiving with the hectic pace of being a wife, mom and grandmother could feel overwhelming, she says it was worth it to be there for her sister during challenging times. "There are days that it will be really hard, but don't let them go through this alone," she said. "Surround them with love, support, family. You've got to move forward and make it the best life for them you can."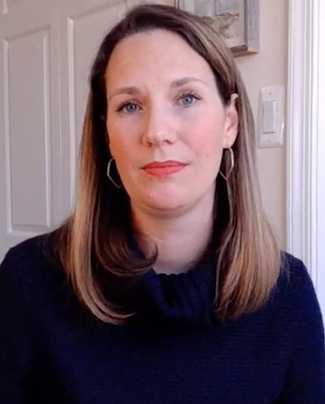 Kristen (caregiver)
Kristen is a patient advocate working in the lung cancer space. Despite her familiarity with cancer and ability to navigate the healthcare world, she says she learned new things about the journey when she stepped in as a caregiver once her mom was diagnosed with SCLC. While being a parent to two small children and living hours away makes it difficult for Kristen to care for her mom in person, she still finds ways to stay engaged and involved. She draws upon her advocacy background and frequently calls or emails her mother's doctors and care team to ensure she is receiving the best possible care. She also calls and sends her mom reminders to encourage her to be proactive about her health. For patients and caregivers, Kristen emphasizes that it's essential to find support and not feel like you need to navigate the journey alone, adding, "Connect with a peer-to-peer support group to help with some of those emotional psychosocial issues."