SCLC Doctor Discussion Guide for SCLC Patients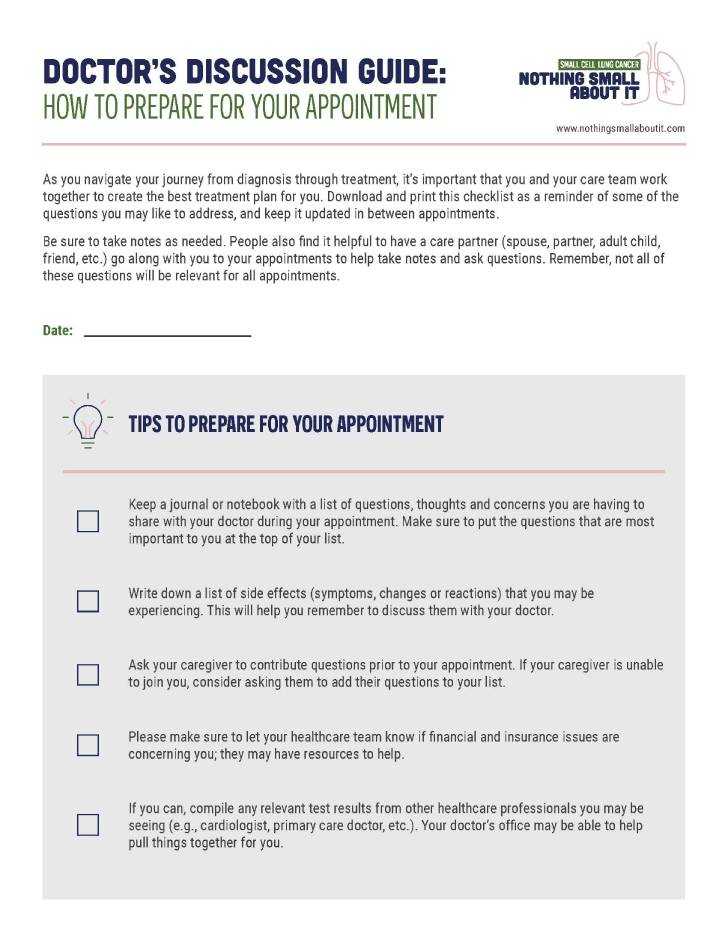 Discussing Small Cell Lung Cancer with Your Healthcare Provider
Every conversation with your physician is a personal one, but not one that you always need to have on your own. By surrounding yourself with a care partner (spouse, partner, adult child, friend, etc.), navigating your diagnosis does not solely fall on you.
It is important that you and your care team work together to create the best treatment plan for you. While there are resources everywhere, here is a downloadable checklist that can serve as a starting point to create a productive conversation about your treatment goals and your care plan with your healthcare provider.
Download PDF
This information is for educational purposes only and should not take the place of talking to your doctor or a healthcare professional. The content included on this page does not constitute medical advice and should not be used for diagnosing or treating a health problem or disease. Please be sure to always consult with a physician or medical professional for questions about your medical condition.