Facts About Small Cell Lung Cancer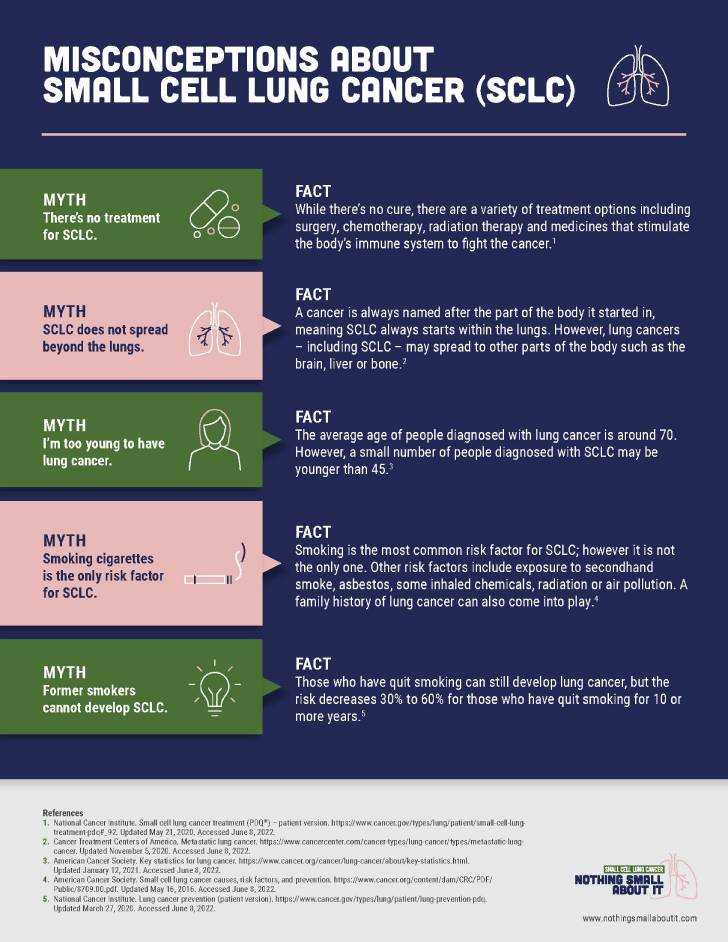 Misconceptions about SCLC
"There's a huge stigma attached. Because for small cell lung cancer especially, it is highly correlated with smoking and also older people. So I had two stigmas – my age, plus I didn't smoke. And I wanted to tell the medical team and anybody else, 'If you have lungs, you can get lung cancer.'"
Montessa, a small cell lung cancer survivor and advocate since 2006, saw firsthand how misconceptions about an illness can create uncertainty about how to move forward or what type of information to look for.
It's important to stick with what science tells us in order to avoid false or inaccurate information. View our Misconceptions About SCLC infographic to learn more.
Download PDF
This information is for educational purposes only and should not take the place of talking to your doctor or a healthcare professional. The content included on this page does not constitute medical advice and should not be used for diagnosing or treating a health problem or disease. Please be sure to always consult with a physician or medical professional for questions about your medical condition.